Hi,
Personally, I don't like the way that Global Function parameters are specified, when you call a global function.
I am trying to decide a better way and wondered what people thought.
We could stay with the current format, i.e.
GLOBAL_LSCALL(FUNCTION,0001)
And then have a popup window to define the links to the parameters.
Or how about this...
GLOBAL_LSCALL(FUNCTION,param1,param2,param3,....)
Then you would just list the parameters after the function name, instead of a popup.
As you typed the parameters you need to enter would popup in a tooltip, like this...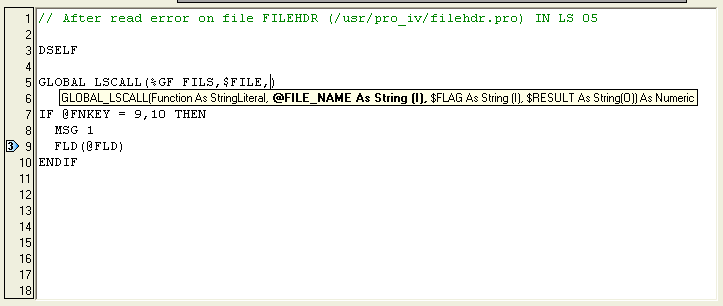 The second way is easier to view, I think, when you are looking through logic.
Any comments??
Thanks,
Rob D.